Many healthcare systems have adopted remote patient monitoring as a result of the new technologies. For both patients and clinicians, it is the most fantastic tool that improves outcomes while reducing costs. As technology continues to develop and evolve, remote patient Monitoring Devices are getting more and more efficient and cost-effective. New, innovative medical equipment is now available for hospitals and clinics to open up new revenue streams.
Why Is the Use of Remote Patient Monitoring Devices So Essential?
The technology aids providers in gaining a deeper grasp of a patient's state and making treatment decisions. There is also growing adoption of remote patient Monitoring Devices because of the confidence and transparency. For both patients and service providers, remote monitoring systems have cut expenses while prioritizing comfort and convenience. 
Lower rates of emergency room readmissions and savings on travel time and expenses have resulted in more recovery time and energy for patients. We are delegating healthcare consumers to do self-help tests and giving them more control over their care plans at the same time. A steady stream of data is sent to service providers to monitor and evaluate better outcomes. This change has significantly reduced stress and anxiety among patients who previously had to overcome socio-economic barriers.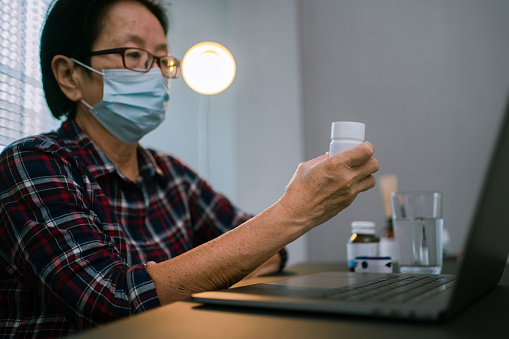 Reduced hospitalizations, appointments, and in-person tests are all benefits of remote patient monitoring systems. People with disabilities, chronic diseases, or elderly populations with mobility difficulties can be better cared for using such technology and connectivity. For example, remote patient monitoring has contributed much to the efficiency and effectiveness of remote consultation and the rapid-response management of patients.
Medical facilities are also making changes, such as expanding the number of beds available. Can use this for patients in critical condition or with life-threatening injuries. In addition to reducing healthcare expenses, remote patient monitoring equipment has enhanced the quality of care. Patients are using artificial intelligence and monitoring technologies. These are five of the most popular remote patient Monitoring Devices in the industry right now.
Dexcom:
The firm based in San Diego provides CGM (continuous glucose monitoring) products to its customers. Diabetic patients can monitor their glucose levels using CLARITY, a customer relationship management program. Diabetic individuals can keep an eye on their blood sugar levels using Dexcom continuous glucose monitors throughout the day. Every five minutes, it sends glucose readings and statistics to any connected smart device. As a result, all stakeholders have access to real-time information on a patient's glucose levels.
A Dexcom continuous glucose monitor (CGM) comprises patients, clinicians, and their families or loved ones. Diabetic individuals can keep an eye on their blood sugar levels throughout the day thanks to these. Its recent partnership with Alphabet's biosciences unit, for example. True to its word, it will play a pivotal role in developing more groundbreaking remote patient monitoring Device solutions.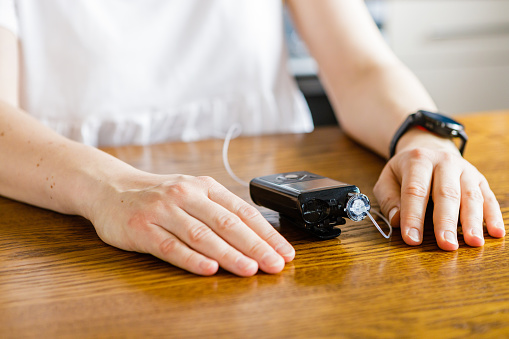 E-Care Coordinator:
Even after all these years, Philips is still one of the top electronics and other cutting-edge technology. Philips Healthcare, a company that provides remote patient monitoring systems, falls within this category. A clinical dashboard for ambulatory health and an easy-to-use patient app is part of the system. Brought me on board to make life a little simpler for patients who returned to the hospital regularly, a group known as "frequent hospital flyers."
The telehealth software platform includes a clinical dashboard using Monitoring Devices to monitor patient progress in real-time. Can monitor patients' vital signs remotely and send short surveys to service providers to gather information about their health issues and status. Care providers may communicate with patients in real-time via two-way video with the services, and they can even attach images to their records.
In addition, the care plan includes access to a calendar that lists all of the past, current, and upcoming events related to it. The platform's goal is to identify and prioritize patients who are most at risk of re-hospitalization and then give therapy to those patients due to that identification and prioritization. The platform is now in beta testing.
While simultaneously collaborating with other teams to ensure that every patient receives the best possible care and that the quality and effectiveness of the service is maintained. Issues, Tasks, Calendar, and Sticky Notes are only a few of the numerous capabilities of a care coordinator.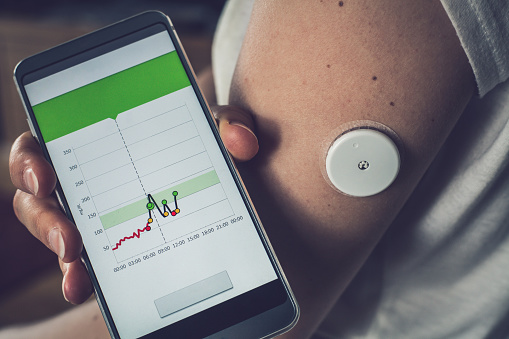 Teladoc:
In addition to general health care, Teladoc provides a limited number of specialty services:
Therapy

Dermatology

Sexual wellness

cessation of smoking
Their constant attempts to innovate keep them on track to fulfill their aim of providing better healthcare with "more convenience, outcomes, and value." Oncology Insight, an AI and machine learning company, was acquired by Teladoc to help enhance diagnosis, treatment, and logistics. IBM Watson-powered second-opinion service for oncology professionals. No doubt, Teladoc is one of the oldest and most prominent telehealth companies that utilize information.
Modern communications technologies used in tele-healthcare operations can ensure that patients receive the highest possible care and efficiency. To better serve parents of infants, it has also transitioned toward virtualizing neonatology programs. Neonatology Solution is a virtual service for service providers that specialize in neonatology.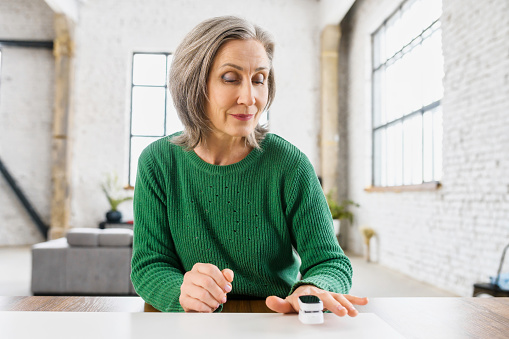 Bio-Button:
One of the Monitoring Devices known as a "single-use device" since it must throw it off after three months, the Bio-Button is a coin-sized wearable device. COVID-19 symptom monitoring was made possible via Bio-Button, which was also made available to students. It is necessary to develop medical devices that can detect signs or symptoms of the disease to slow or stop its progression. This will aid in the prevention of the beginning and advancement of the condition.
Resting heart rate and sleep activities are all recorded by the gadget.  In addition to this, the subject's temperature and respiration rate are both measured and documented. The device uses patented biosensor technology and powerful analytics to monitor vital signs such as temperature, heart rate, and respiration rate.
HIPAA-compliant processes protect data confidentiality and privacy using the device's unified dashboard. With this technology, healthcare providers can now get real-time access to information about a patient's health status. Medical-grade treatment can be delivered at home using advanced analytics.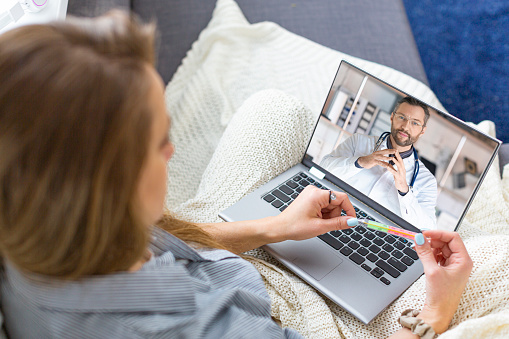 The One Pulse smartwatch is one of the most cost-effective telehealth and remote patient Monitoring Devices on the market at this time. Using the cloud, healthcare professionals may access and monitor real-time data from the user's device. Other medical devices, such as glucose meters and weight scales, can also be connected via Bluetooth.
The smartwatch's 1.39-inch OLED display, composed of stainless steel, is protected by a sapphire crystal glass lens. Additional features, such as heart rate tracking and stress detection, as well as reminders to get up and walk around and take a breath, are available. The  Monitoring Devices can also remotely monitor other parameters such as heart rate and blood oxygen saturation.